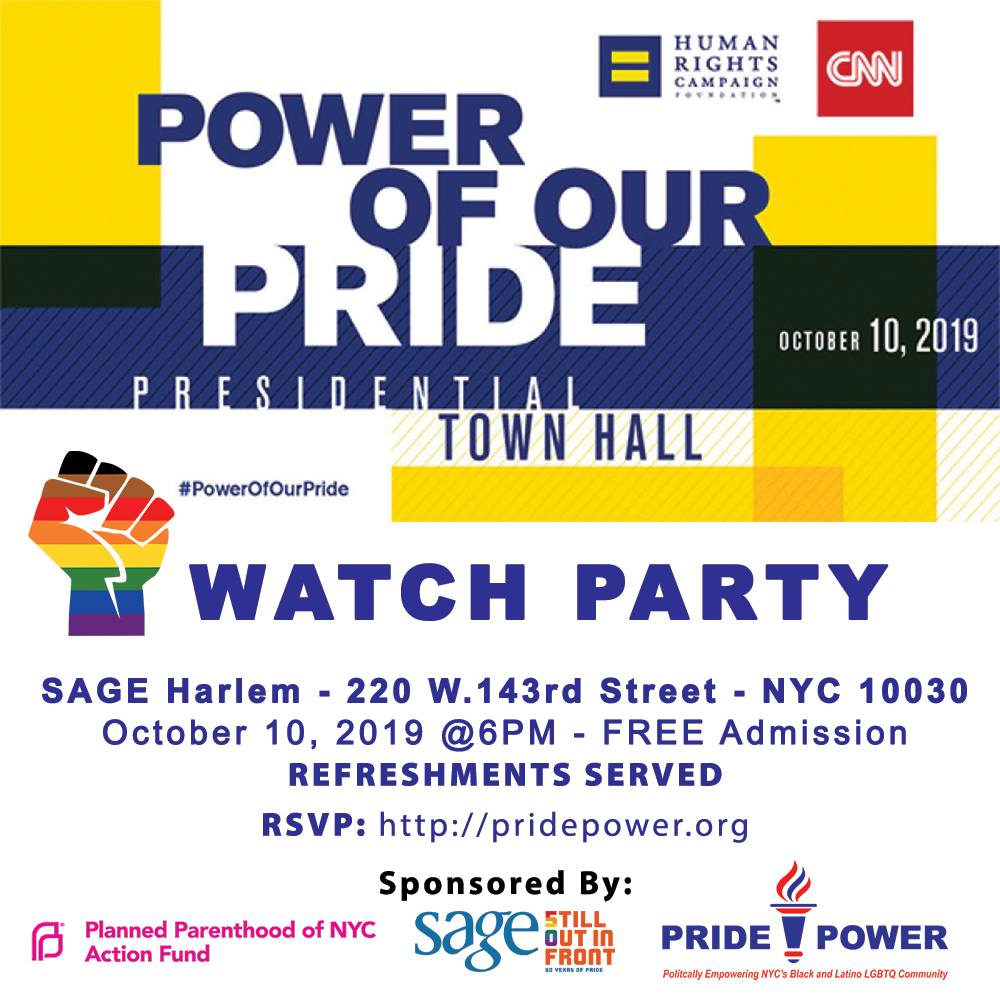 Join us as we watch the historic Power of our Pride CNN/HRC LGBTQ Town Hall. The evening will constitute the largest-ever audience for a Democratic presidential town hall devoted to lesbian, gay, bisexual, transgender and queer (LGBTQ) issues and will mark the first time in history that a major cable news network will air a presidential event devoted to issues of importance to the LGBTQ community. The Human Rights Campaign and the Human Rights Campaign Foundation comprise the world's largest LGBTQ civil rights organization, representing more than 3 million members and supporters.
Ten of the eleven qualifying candidates have now confirmed their participation: 
former Vice President Joe Biden, Senator Cory Booker, Mayor Pete Buttigieg, former Secretary Julian Castro, Senator Kamala Harris, Senator Amy Klobuchar, former Representative Beto O'Rourke, Senator Bernie Sanders, Businessman Tom Steyer and Senator Elizabeth Warren.
CNN's Anderson Cooper, Don Lemon, Dana Bash and Chris Cuomo will moderate.
Thursday, October 10, 2019 @ 6PM
SAGE Harlem – 220 West 143rd Street – NYC 10030
REFRESHMENTS SERVED – FREE ADMISSION