Equality New York (EQNY) and NYC Pride & Power provide the training and resources needed to help build the leadership of all LGBTQI New Yorkers. Our Advocacy Institutes provide the training needed to understand the theoretical and programmatic components of effective organizing, along with the tools needed to implement a successful campaign in local communities.
All classes are:
taught by expert organizers;

comprised of between 10-12 students;

online – due to COVD-19;

follow a core curriculum and include readings;

100% tuition free (thanks to our generous donors).
We offer three unique tracks that are all taught virtually by seasoned advocates with participants from all over New York state.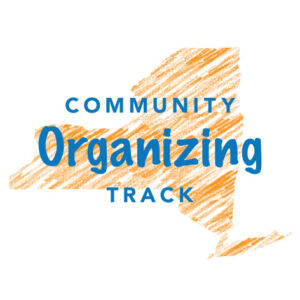 Community Organizing Track (4 Weeks)
Saturday, April 24, 2021  –  Saturday, May 29, 2021
10AM – 12PM
The Community Organizing training provides participants with an understanding of core organizing concepts by studying campaigns and movements throughout history. Each class highlights a practical organizing strategy which contributes to building a robust toolkit for participants. The course ends with each person presenting an outline for a grassroots advocacy effort they can implement in their community.
Outcomes:
Understand the successes and failures from previous organizing efforts;

Build a toolkit of strategies and tips for organizing locally;

Produce an outline for a local advocacy efforts;

Create a network of community organizers from around New York State.
Virtual Campaigns Track (4 Weeks)
Saturday, April 24, 2021  –  Saturday, May 29, 2021
12PM – 2PM
The Organizing in the 21st Century: Virtual Campaigns training provides participants with an overview of what technology can do for mobilizing communities. Each class focuses on different tools and techniques in engaging people via virtual campaigns and programming. The course ends with each person presenting an outline for a virtual campaign that they can implement.
Outcomes:
Understand how to leverage technology to implement a successful campaign;

Leverage human psychology to increase participation in online/virtual campaigns;

Produce an outline for an online/virtual campaign or program;

Create a network of community organizers from around New York State.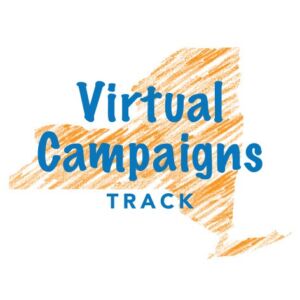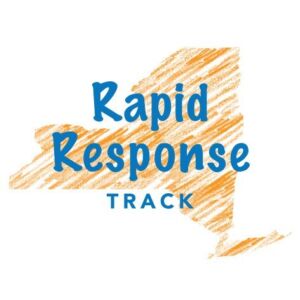 Rapid Response Track (4 Weeks)
Summer Session 2021: Coming Soon!
The Rapid Response track trains participants on how to identify, engage, and implement a rapid response campaign or program in their community. Each class focuses on how to authentically engage community. The course ends with each person presenting an outline for a rapid response project that they can implement.
Outcomes:
Identify ways to engage community in decision making;

Understand how to implement a successful campaign;

Produce an outline for a rapid response campaign or program;

Create a network of community organizers from around New York State.
Applicant Guidelines
The EQNY Advocacy Institute is highly competitive and select candidates on their dedication and service to community rather than academic or merit based accomplishments.
Applicants must be 18 years of age or older, live in the state of New York, and demonstrate a commitment to improving their community.
Applicants who identify as Black or POC, Transgender/Non-binary, young people and/or women are highly encouraged to join us.
Deadline to Apply for Spring 2021 : Sunday, February 28, 2021 by 11:59PM
FALL 2020 STUDENT COHORT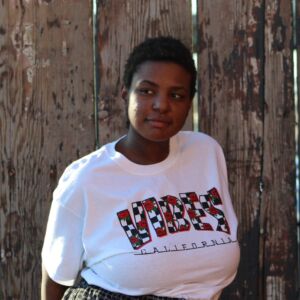 Alesha Alexcee: I use She/They pronouns. I am passionate about youth advocacy in the form of ending youth homelessness on a national and systems wide scale. I am also a proud member of the National Youth Forum on Homelessness at True Colors United. I have been a speaker at various conferences to talk about the issues facing youth experiencing homelessness as well. When I'm not doing advocacy work, I love talking about film and have an extensive knowledge of the subject. I enjoy live comedy, both improv and stand up.  I am very happy that I have been accepted into the LGBTIQ Advocacy Institute, and I can't wait to meet my fellow peers and the instructors.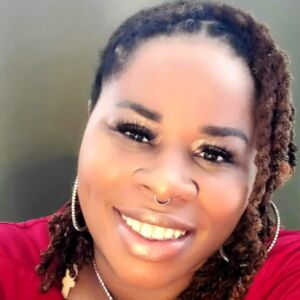 Known as the Pink Love Specialist, Dr. Renair Amin is a relationship wellness coach and an advocate for spiritual healing in the LGBTQIA+ faith community. Renair is the founder of Pink Love Wellness, LLC and "LGBTQ Faith Matters," a non-profit initiative to help heal LGBTQ Faith Trauma in Communities of Color. Being a survivor of addiction, family tragedy, sexual assault and religious trauma has offered her the depth and perseverance to pen four books. Recently, she completed her training with the New York State Chaplaincy Task Force as an Inter-Faith Community Crisis Chaplain. Renair holds a Doctor of Ministry degree from New York Theological Seminary and lives in Queens, NY.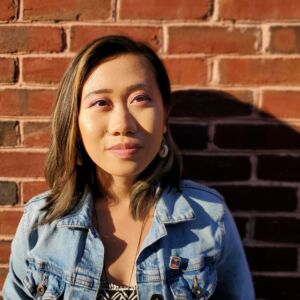 Melissa Bala (pronouns used: she, her, hers) is a 1st generation Filipinx-American, carved from a diaspora that planted its roots in Brooklyn and Spring Valley, New York. She is devoted to creating affirming and inclusive spaces in the community through public service, education, and art. When Melissa isn't working in the community, she loves to take care by reading, writing, eating, drawing, and dancing. She also has an affinity for learning languages. She is continuously growing her English, Spanish, and Tagalog.
Image Description: Melissa is standing with her back against a brick wall. She has shoulder length black hair and blonde highlights, brown eyes, and seashell earrings. She is wearing a blue denim jacket with a small Vienna Sausage can pinned on it.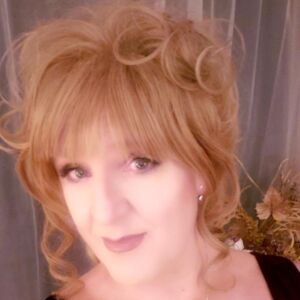 JC Carlson (they/them/theirs): As a Student Affairs professional specializing in LGBTQIAA+ life on campus, I have always been passionate about my commitment to diversity, equity and inclusion. I proudly serve on several councils and consortia designed to ensure that our LGBTQIAA+ students are supported and thrive. My lifetime of activism began in the 1980s attending ACT-UP and Queer Nation rallies. Feeling the direct impact on LGBT+ lives throughout the Reagan years and the George H.W. Bush years that followed, I became politically active at a young age. In 2011 I began as an anti-violence hotline volunteer and rape crisis counselor. This work was the direct result of being a longtime survivor of hate violence and sexual violence with nowhere to turn. I was fed up with being a victim and wanted to heal. I healed. Finding new ways to support my community is my mission. Fighting for equality and justice is my passion.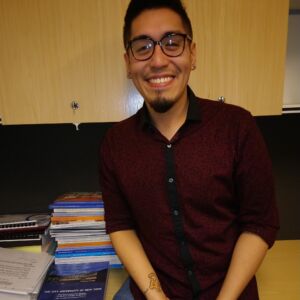 I'm Brandon Cunalata Bailon. I graduated from Brooklyn College this Spring 2020 with a bachelor in Secondary Education, concentration in English. During my time as a student teacher for grades 9-11, an afterschool coach for k-4, and a program coordinator for CUNY The City University of New York. I have noticed how my students in all grades use Queer/LGBTQIA language amongst themselves. My lower grades would use Queer terminology to insult one another or express dislike or confusion towards an unknown topic they weren't familiar with. My CUNY students used Queer terminology to linguistically express how they have been affected in society and say who they are. There has been this gap in terminology that is not properly implemented for many teachers and students to understand how to use Queer/LGBTQIA language. We should guide our students when they use Queer /LGBTQIA language instead of shaming and social exclusion.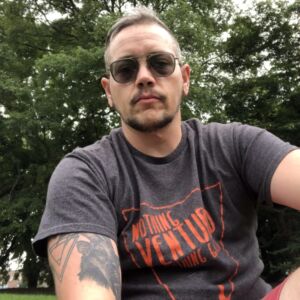 Manuel Greer (he/him) is a queer trans-masculine person who lives in Rochester, NY. He is passionate about community-based participatory research as well as the idea that lived experience is expertise. He is a recent new addition to United Way's Systems Integration Project's Equity Review Board and Community Voices Network. Manny is also a consultant for L.E.G.I.O.N. (League of Equity for Gender In Our Neighborhood). Manuel was a co-chair and co-investigator for the University of Rochester's Trans and Gender Diverse Research Community Advisory Board. As an educated white trans-masculine person, he recognizes privileges he has and recognizes a duty to provide platforms. One of his goals is to form a regionally diverse advisory board of Transgender and Gender Diverse folks to have the conversations directly with doctors, clinicians, therapists, and other providers, on how to make their practices more inclusive.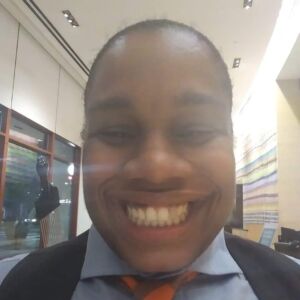 Danielle King is a Black Non-binary Staff Attorney in the Community Justice Unit at The Legal Aid Society. While in law school, Danielle was president of Seton Hall Law's LGBTQ student group, Lambda Law Alliance and served on the law school's Diversity Council advocating on behalf of LGBTQ students. In addition, Danielle interned at Lambda Legal, where they drafted an educational packet on the School to Prison Pipeline, an advocacy letter to encourage the Pennsylvania Attorney General and Philadelphia District Attorney to reopen the investigation into the 2002 homicide of Nizah Morris, a Black Trans woman and entertainer, and co-compiled a 50 state survey on state statutes regulating homeless youth shelters which impacted Trans, Non-binary and GNC youth. Danielle attained a J.D. from Seton Hall University School of Law (2016), a M.A. in Urban Affairs from CUNY-Queens College (2012) and a B.A. in English from Michigan State University (2009).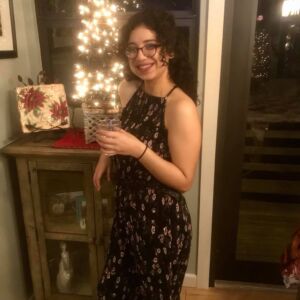 Mya Padilla is dedicated to helping her community through organizing and empowerment all her life. Her first encounters with politics were at a very young age. Her fondest adolescence memories were on the Central Park BoatHouse union strike lines and door-knocking for local campaigns. It was in these formative years that her passion for the political world and her work ethic came to fruition. Mya finds peace raising her plant-babies and practicing daily yoga. She loves to use her personal Instagram to share resources and opportunities with her friends and community, so she takes great pleasure in the fact that she can continue to do that on a broader scale with Brooklyn Community Pride Center.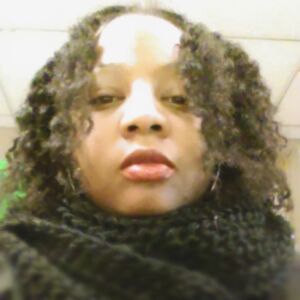 My name is Phoenix. My pronoun is Phoenix. I am a peer, artist, creator among things.  My passion has always been helping others. I have a background in doing community work that is inter generational. As a person who lives with a number of disabilities it's important to me that accessibility is implemented and provided on all platforms. With my lived experience I want to make sure that me and my peers voices are heard. In my free time I love vibing out to music, creating playlist for every mood you could think of and using my time to elevate on a holistic level.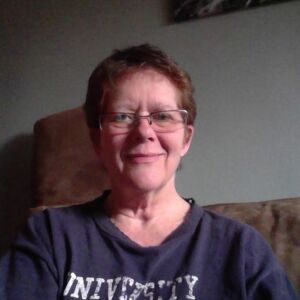 Carol Scott: I am a paralegal in the Bronx Legal Services Public Benefits and LGBTQ Advocacy Unit, where I help clients obtain government resources including rental assistance, cash assistance, SNAP (food stamps) , Medicaid and Medicare. In BC (before COVID) times, I was part of our remote intake team at Callen-Lorde, a New York City health center serving the LGBTQ community, and I remain committed to increasing our outreach to my queer siblings. My activist campaign experience includes a decade long effort to end discrimination against LGBTQ people in the United Methodist church, and 3 years fighting the detention and deportation of immigrants. My immigration work included a social media campaign aimed at Thomas Decker, then acting head of ICE in NYC, in support of a Guatemalan family living in a Sanctuary church. I am eager to learn new skills for online organizing, as so much of our work has gone virtual.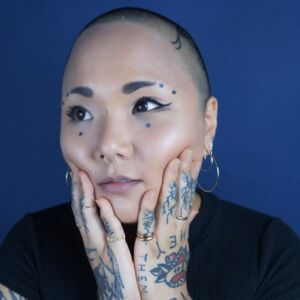 Jin Kwak is a gender nonconforming organizer and former sex worker. They recently started working for the New York City Anti Violence Project as a Community Outreach Specialist for people in the sex trades. Jin is working on a campaign around a resource center for sex workers.